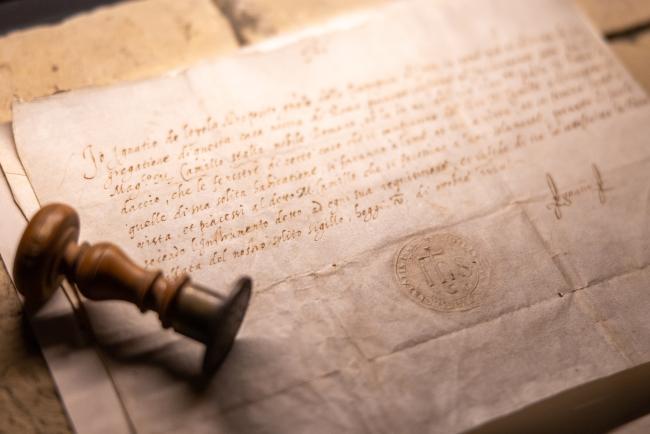 The Ignatian Spirituality Institute began as a small idea that grew from seeds planted deeply by the Society of Jesus, and Jesuits missioned to serve in the Dallas-Ft Worth area. In the fall of 2012, a group of lay persons and Jesuits began having spiritual conversations. We shared our prayer, hopes, desires, and experiences of the Lord. We found God standing at the intersections of our lives and our loves. And in the process, we discovered a deep yearning to hand on the fire of Ignatian spirituality. This spirituality helped us encounter Jesus Christ and shaped our living. We thought perhaps we could help others. 
Our small idea: come together as a community dedicated to shepherd others through the Spiritual Exercises of St. Ignatius, and then provide opportunities to deepen and form their experience in order to pass on the Ignatian fire. 
Our next step forward was to ask: Might we, together, be able to ignite and tend the Ignatian fire? Might this way of collaborating, lay and Jesuit together, be feasible? The Lord answered concretely. On March 13, 2013, the day a Jesuit was elected Pope, Fr. Provincial Mark Lewis, SJ (of the then New Orleans Province) gave his permission to establish the Ignatian Spirituality Institute. And so we did. 
We began with a simple plan. First, offer basic courses with themes of Ignatian spirituality. Second, invite seekers to short retreats with the hope some would be called to the longer Spiritual Exercises. And third, pass on to others what we had learned about the Ignatian tradition of spiritual companioning. From the very beginning, the Holy Spirit touched the small idea and turned ISI into an exhilarating, dynamic, and sometimes unwieldy journey. 
Almost immediately, we encountered overwhelming demand for our ministry. We went to work. We heard a desire for depth in those with whom we journeyed and began establishing dynamic retreat opportunities and days of reflection for parishes and organizations. We offered short courses in principles and practices of Ignatian spirituality. This led to workshops for shaping, forming, and developing persons already offering Ignatian retreats and spiritual companioning. We recognized and responded to the need for ongoing spiritual companioning and became a resource for seekers and directors to connect with one another. In three short years we awoke and found ourselves spread across two states offering programs and retreats to over 500 people in one day. Since that day, ISI has offered programs, retreats, workshops, and conferences to thousands of seekers in Texas, across the United States, and around the world. 
At the Ignatian Spirituality Institute, Jesus Christ remains the center of everything we are and everything we do. Humbled by the Lord's generous invitations to love and serve His people, we continue to listen and learn, so that we may respond in love to the call of Christ. We continue to discern, which as Pope Francis writes, is "about navigating, about having a compass to be able to set out on the road which has many twists and turns, but always letting oneself be guided by the Holy Spirit who leads us to an encounter with the Lord." 
As we mark our tenth anniversary in 2023, our hope remains that our way of proceeding always leads us and others to see all things new in Christ.
See, I am doing a new thing!
Now it springs up; do you not perceive it?
- Isaiah 43:19