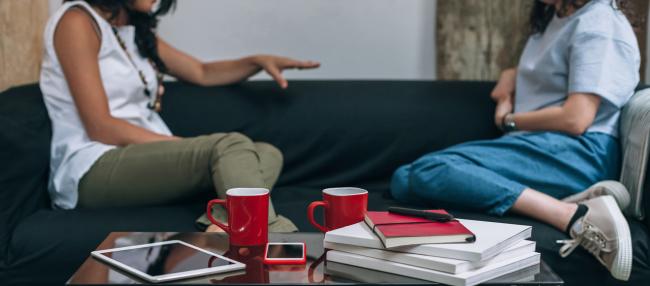 At ISI, we encourage spiritual conversation. Spiritual conversation requires attentive listening to oneself, to others, and to the Holy Spirit. It is an experience of sharing life experiences that opens us to a see all things new in Christ. The fruit of this sharing is the strengthening of mutual trust and leads to a deeper knowledge of ourselves, of other people, and of the context in which we live out our lives and loves in the light of faith.
Further, spiritual conversation is a necessary preparation for discernment, individually and in common. It is imperative to every process for "seeking and finding" what God is doing and what God wants done.
Opportunities for spiritual conversation at ISI include the practice of spiritual companioning, gatherings of Companions of Grace, and in our courses and workshops.