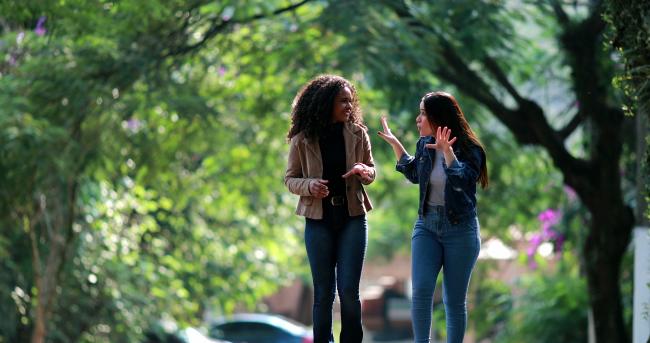 Thank you for your interest in Ignatian spiritual direction. The Ignatian Spirituality Institute is privileged to work with several Ignatian spiritual companions in the North Texas area. Through our application and interview processes, we are sometimes able to help seekers and directors find one another.
In Ignatian terms, We understand spiritual direction to mean helping one another discover and follow the path that directs us every deeper into relationship with Jesus Christ. We look for, and listen for, a Creator God laboring in love for each person and all of us together. We watch the intersections of life and faith and note our own experiences of the Lord in every day life.  You can find more information about the Ignatian tradition of spiritual direction here.
The work of spiritual direction is to accompany you on your spiritual journey through spiritual conversations with persons formed and living in the Ignatian tradition of the Church. The Ignatian directors with whom we work are excellent listeners able help you reflect on your experience of God in prayer and everyday life.
If you are looking for an Ignatian spiritual director, let us know by clicking the button below and filling out the brief form. Once you have submitted the form, we will contact you via phone to explore further your hopes and the possibility of ISI helping you find a director in the North Texas area. Please allow about two weeks for us to respond.
Please remember our ability to match you with a director is dependent on your needs and the availability of our directors. ISI is not able to guarantee that an Ignatian spiritual director is available in your area, but we are open to exploring possibilities with you.