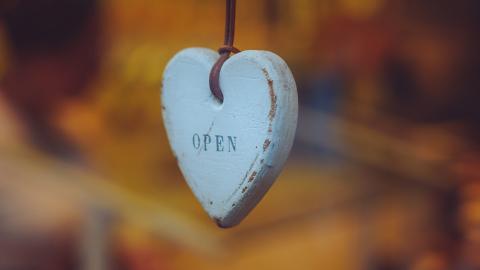 What do we mean when we say that we are discerning? People can mean a lot of things when they talk about discernment, but the followers of Jesus Christ mean something specific - a distinctive experience that not only forms our decisions but is always shaping our lives, day in and day out. 
Pope Francis insists "it's fundamental that one thinks what one feels and does; feels what one thinks and does; and does what one thinks and feels. You must use the language of the head, the heart, and the hands."  Our heads hold our faith - our memory, knowledge, and understanding of the truths of revelation. Our hearts hold our believing - our convictions, commitments, and yearnings in the love of God. Our hands express what we do - what we are expressing and enacting in our daily life.
Discernment leads us to enact our "mindset" and "heartset" convinced the Holy Spirit is at work in the world, all the time, and gives evidence of it in our everyday lives. Discernment names the active search to find God working in me, in others, and in the world and to do what God is doing.
This course explores the foundations of Ignatian discernment as we understand it today. The course will unfold over three Saturday mornings of reflection. We will gather at Christ Church Waco. There will be input via presentation, time for reflection, participant sharing in triads, and plenary conversation. Participants will have reading and exercises to complete between sessions. 
Course Tuition: $75 per person
Registration is open. Space is limited.
Course Facilitator(s)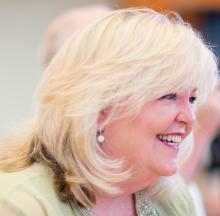 Carol is Director of the Ignatian Spirituality Institute. A spiritual director in the Ignatian tradition she serves as retreat director of the Spiritual Exercises of St Ignatius in various formats. She offers weekend retreats, the Exercises in Everyday Life, and one-to-one directed retreats at Jesuit retreat houses across the United States.  Carol regularly gives programs and days of reflection to parish and Church groups. She launched and continues to give workshops to shape persons, Jesuits and lay, who are moving into retreat ministry and spiritual companioning in the Ignatian tradition. Appointed by the Provincial, Carol served six years on the bi-province Commission on Ministry--the group that discerns long-range planning for apostolic work of the Jesuits and their colleagues. Carol co-authored with Joe Tetlow, S.J. the twelve week Ignatian retreat Finding Christ in the World, and worked with Anthony Borrow, S.J. developing the Toward Greater Freedom retreat for parents at Jesuit College Prep of Dallas. Carol holds a J.D. from SMU Dedman School of Law, Dallas and a Master of Art in Theology and Leadership from Gonzaga University, Spokane. She and her husband reside in Dallas and are the parents of five adult children.
Location